Internet Marketing Lead Generation Ecosystem | Infographic
An Internet marketing lead generation campaign works like a car engine. If all of the parts are working properly, you'll move the dial. On the other hand, if even a single part is malfunctioning, you may not get anywhere.
To prevent breakdowns on the road to Revenue City, the SEO experts at Straight North created the "Internet Marketing Lead Generation Ecosystem" infographic that highlights the online marketing components of the lead generation process and how they all work together to maximize leads and sales. It works as a blueprint to help marketers:
Develop an effective online marketing lead generation campaign by using multiple sources, such as SEO, PPC and email marketing;
Discover issues within your current campaign that can be costing you leads; and,
Uncover alternative ways to improve your leads and sales results.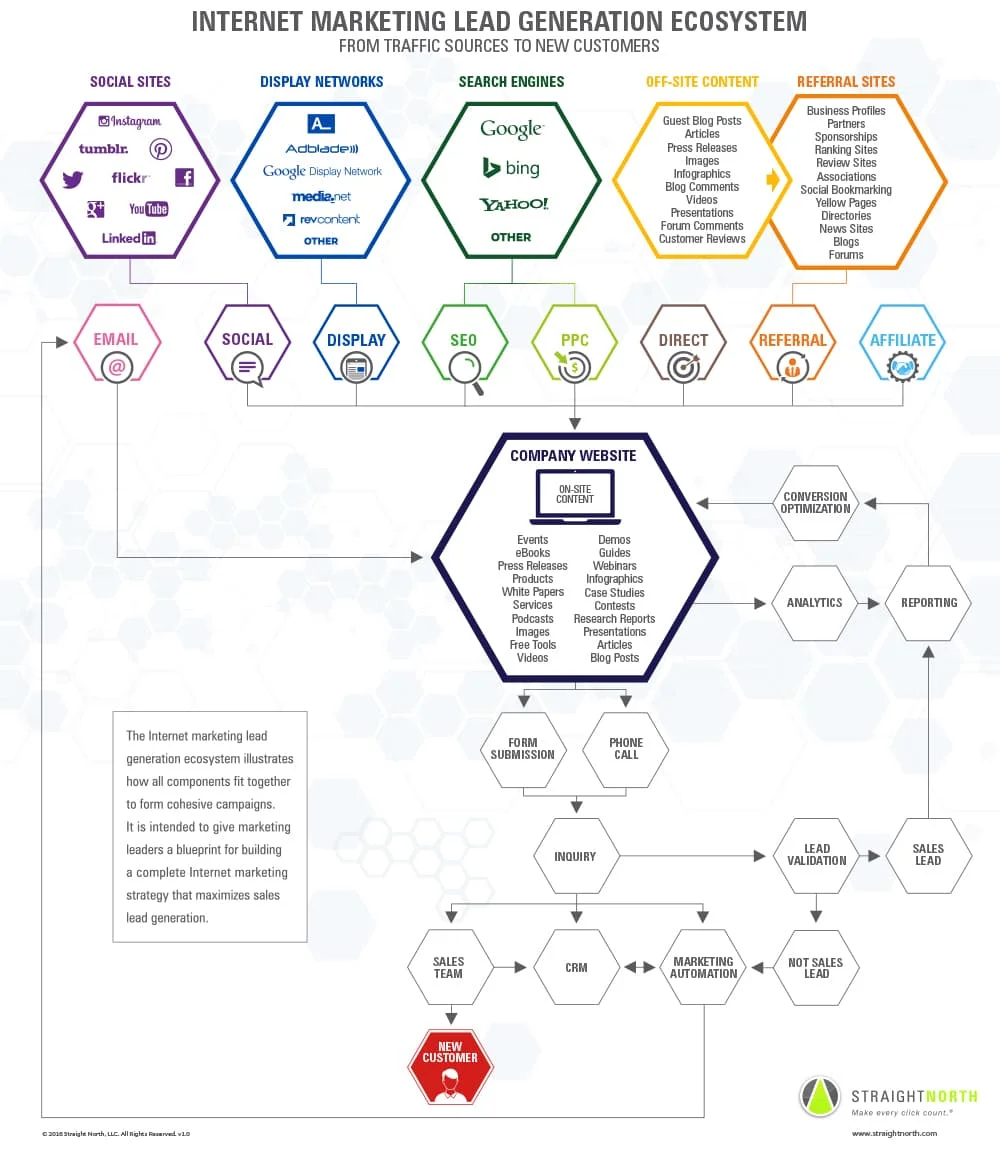 Author Bio
With over 25 years of experience working in sales and marketing, Brad Shorr is Director of Content Strategy at Straight North, a full service internet marketing company that offers services in SEO, PPC and website design. Brad has written for and been featured on popular online publications including Moz, Entrepreneur and the American Marketing Association.